Well, I got to digging through my kits, and realized I didn't have enough Godzilla models for all the conversion sets I have.
So, I got to looking on ebay, and got lucky. Found a seller with a bunch that discounted the price more, the more you got. So I snapped up 4 of the new Atlantis glow kits.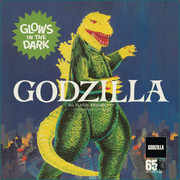 For anyone curious, I have 5 different conversions to do so far
https://www.tylisaari.com/models/zilla/ ... onvert.htm
One of these days, I need to clear the bench and get an assembly line going. Build them all in one shot.
_________________
Trevor Ylisaari
Check out
My Prehistoric Scenes
site and
forum
"Nothing like a trail of blood
To find your way back home."
WANTED
- Bat Rider - produced by Wraiths