Monarch let us all know today that the Fly is on the boat and will soon be in North America. I don't know specifically when the kits will be available, but I think we can at least put them on this year's Christmas wish lists.
Michael Berglund sculpted the Fly for Monarch. He's also been working on preparing the Moon Suit for production and he sculpted Konga.
Some months back, Michael got in touch with me about my own business, Escape Hatch Hobbies, and suggested we coordinate our efforts. Not being a fool, I jumped at the opportunity.
Replacement part sets are Escape Hatch's bread and butter, and so naturally Michael and I have been talking for months about possible parts sets for the Fly. It's Michael's sculpture, he has the digital files, so he was able to get a head start. The first of them, which we've hinted at in the past, is in production now, to be made available in a few weeks.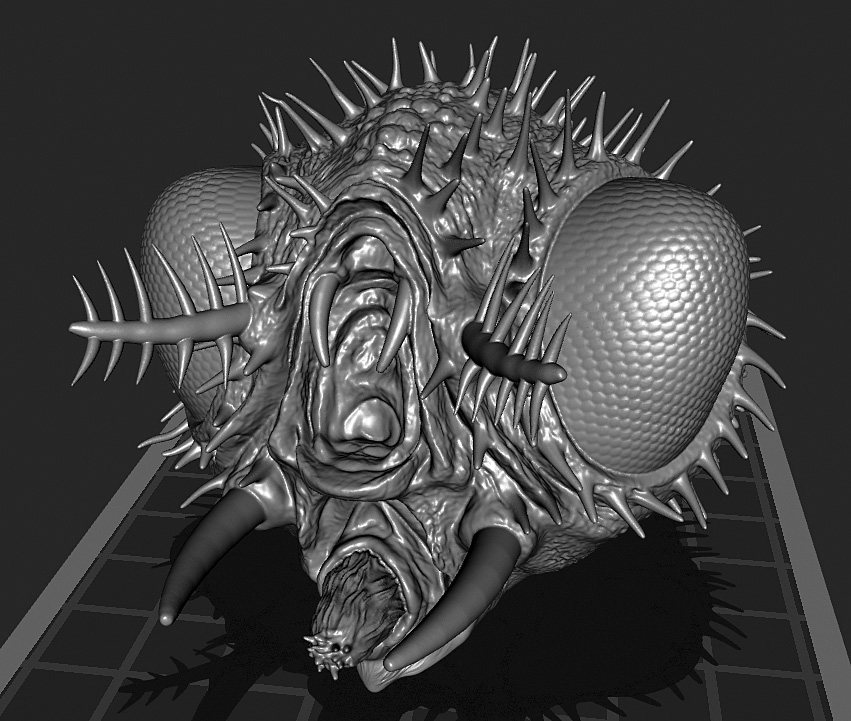 The Return of the Fly set will be entirely 3D printed, in part because the head on this guy could not be traditionally molded and cast. The detail is freaking insane! See all those pointy bits on his head? No way you could decently pour those in a rubber mold.
The set also includes a replacement foot and name plate. Get on the mailing list at escapehatchhobbies.com to be among the first notified when the set goes on the market.
It will be quickly, perhaps immediately followed by a second set that's taking shape right now in Escape Hatch's print farm. And then a third ... and a fourth ...