Well, as usual I over worked the paint job and it became too dark.
So went back to primer white to try again.
Also reworking chest area ; made a wider divide between pecs for more visual interest .
Reworking where wings attach on top as well.
Filled in some low points on the neck.
Thanks for your interest in this bash and patience with my frequent back to square 1 process .
Too dark: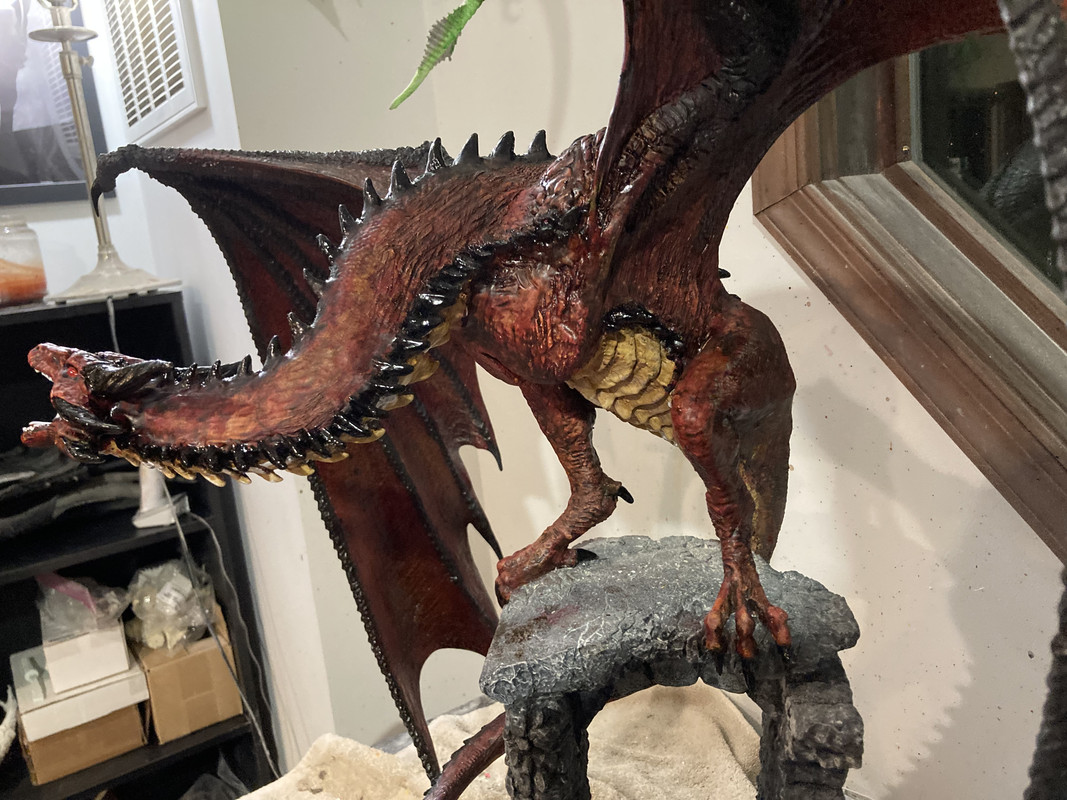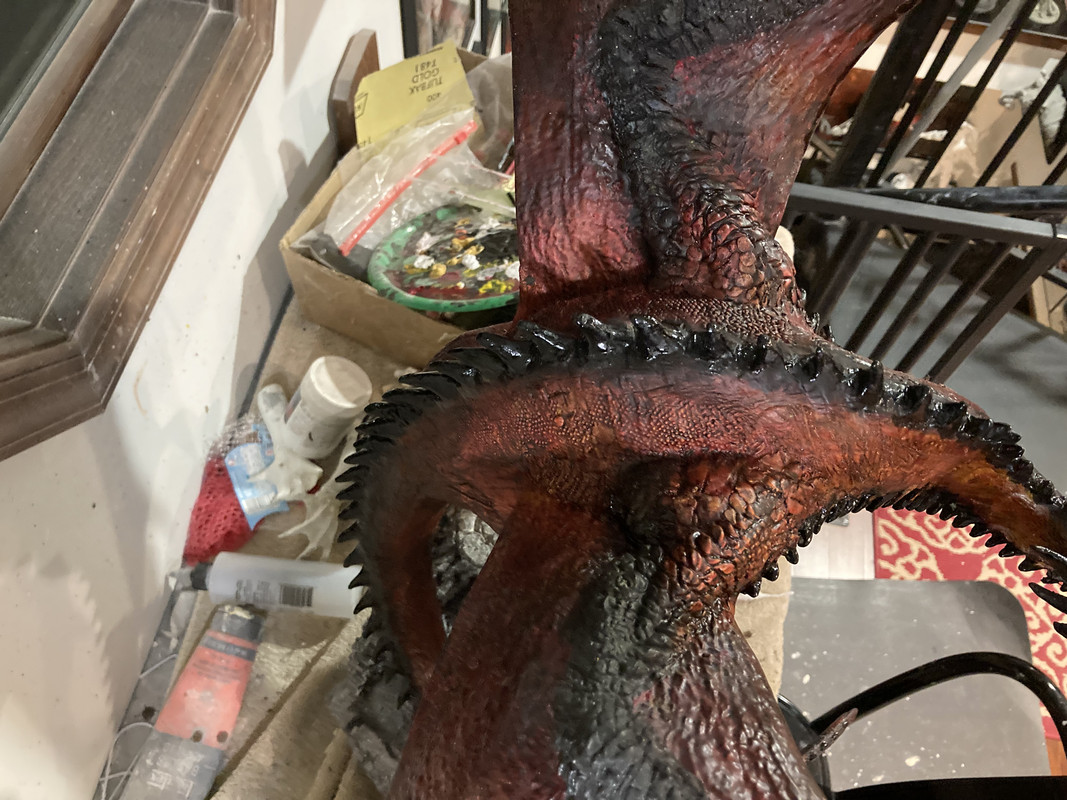 Will try again …