Well, I finally started on one of these!
I say it that way, because I also ended up buying a build-up really cheap.
I broke the extra bits off and gave to a guy I work with who is really into minis.
So, this is what I started with, after I re-attached 3 of the legs that came off in shipping. (so I went ahead and pinned all the legs since the original builder primed the pieces first, then glued the legs on)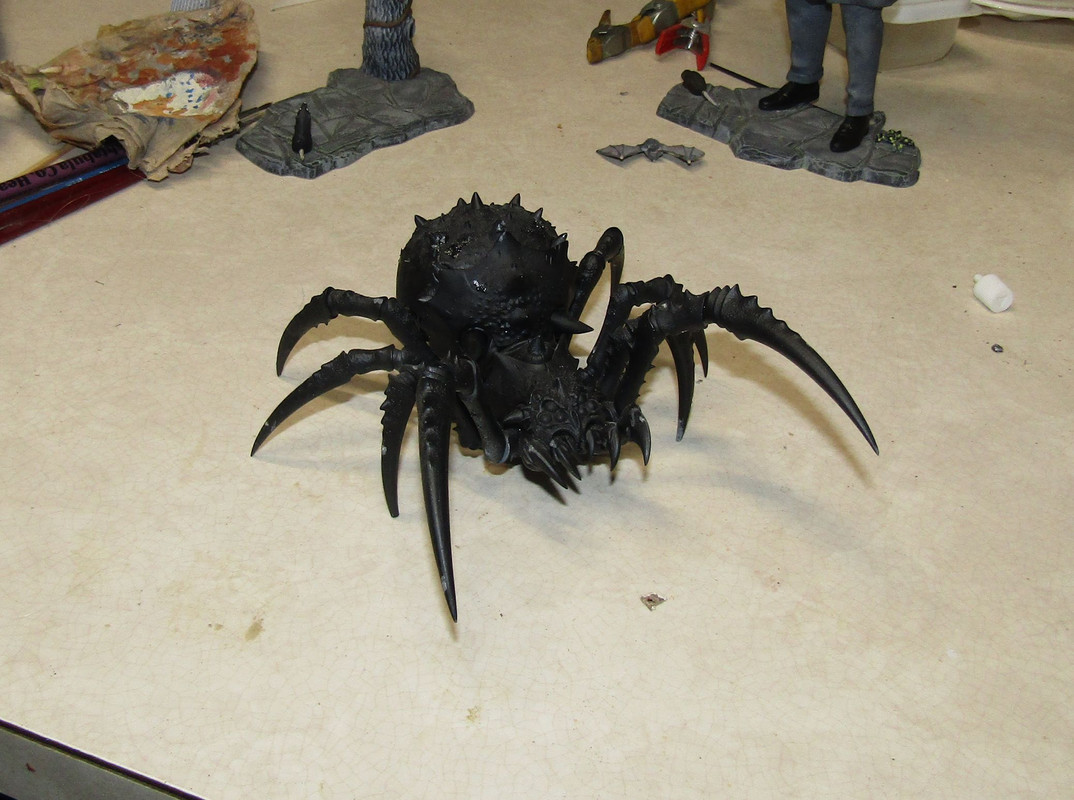 I eventually hope to have at least 3 of these, and hopefully about 5. I have several paint schemes in mind. Since this one was already built, and primed, I figured it would be a good one to have fun with. So this has turned into a project to learn a bit of airbrushing.
First a base coat of dark blue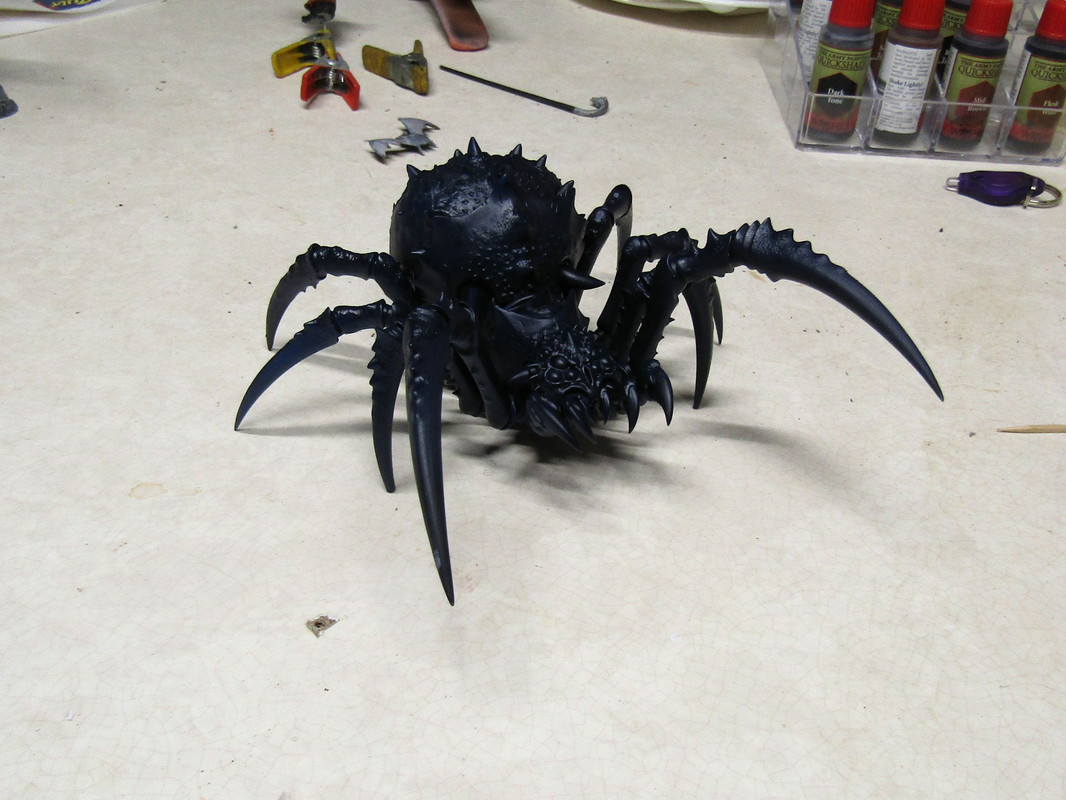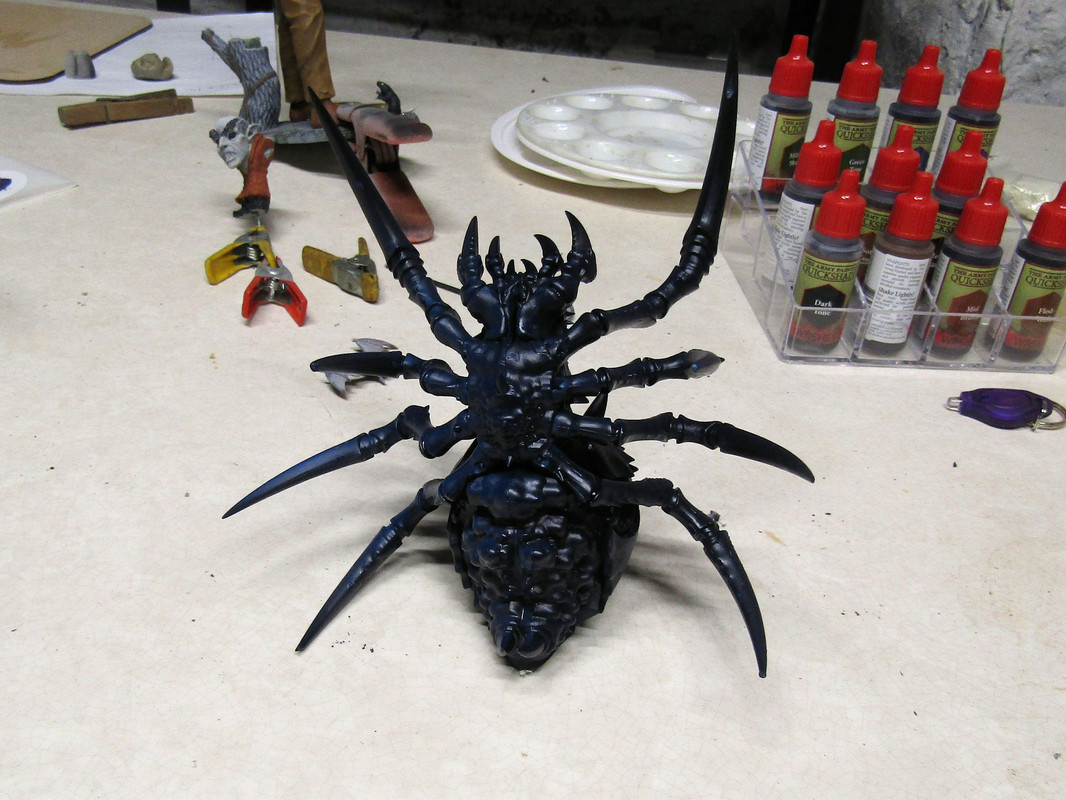 I just wanted a light coat to give it color, but leave the black in the recesses.
Then I shot a lighter highlight with a bit of metallic mixed in to give it some sheen.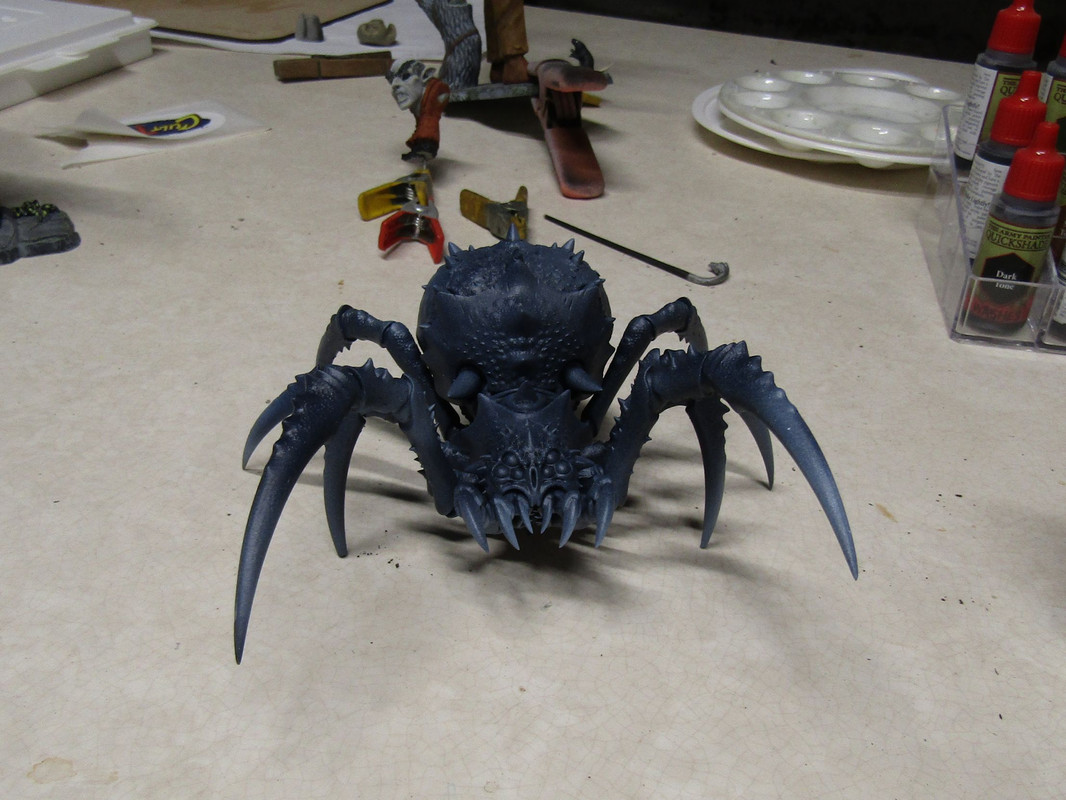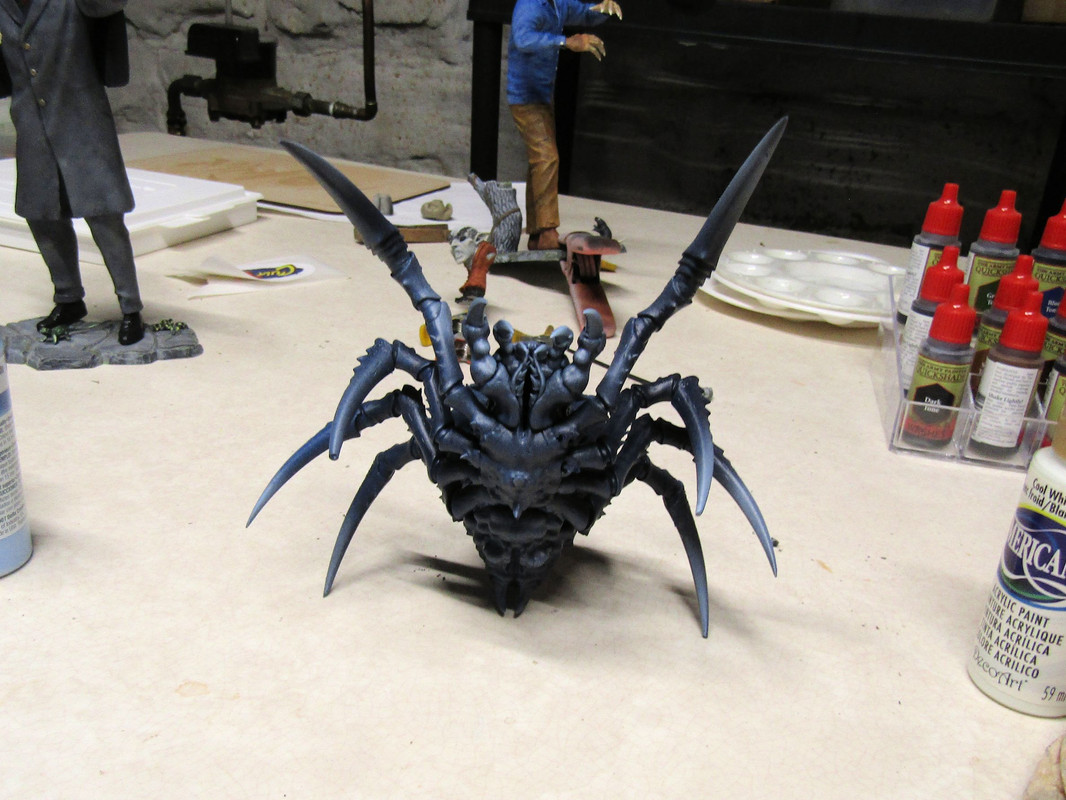 I need to touch it up a bit tomorrow as I see a few spots I missed. Good thing I mixed up quite a bit and still have lots left. That's what happens when you mix metallic blue, a very light blue, some chrome to lighten it, and some more white to lighten it even more.Then add some airbrush medium since I am using craft paints, I really need to thin them down.
The plan after that is a splotchy red pattern on the back of the abdomen and base of the legs. Still need to decide on the shade of red and if I want to sponge it on, try shooting it with the airbrush, or brush paint it.
Basically, I have a rough game plan on what I want to do, but no concrete thoughts on colors or specifics. Just letting the muse take me where it will to get to my final destination.
_________________
Trevor Ylisaari
Check out
My Prehistoric Scenes
site and
forum
"Nothing like a trail of blood
To find your way back home."
WANTED
- Bat Rider - produced by Wraiths